PEAK+ - Citrus
24% Glass Injected Nylon Baseplate
24% Glass Injected Nylon Highback
Injected Ankle Strap
Cast Aluminum Buckles
Ladder Saver Buckles
Tool Free Strap Adjustments
Tool Free Forward Lean Adjuster
Easy Highback Rotation
EVA Footbed Padding
Regrind Free Injection Moulding
First Shot Pure Nylon
Paint Free Nylon
Lifetime Warranty on Buckles
Lifetime Warranty on Baseplate
Regrind Binding Box
Regrind Wax Scraper Hardware Card
4x4 and Channel Mounting Hardware
4x4 and Channel Compatible Discs
For orders in the Canada & the continental USA
On all of our buckles and binding basetrays
Specifications

MENS FREERIDE
A Freerider's Dream
Designed to be the ultimate freeride binding for stability and support at speed especially when riding bigger terrain. The lightweight injected straps stretch over the boot when tightened, evenly distributing the tension making them extremely comfortable. Whether, you're doing speed laps at your local hill or riding big mountains, the Peak+ is designed to give you the most performance of any binding in the line.
LEARN MORE
Recommended Use
All Mountain & Backcountry
Flex Rating
Highback: 9/10 | Base Tray: 9/10 | Overall Flex: 9/10
Straps
Injected Gel Ankle Strap | Injected Gel toe strap
Mount
Compatible with 4 hole and 2 hole systems
In The Box
Mounting hardware | Regrind wax scraper | Bindings
Warranty
We back these bindings with an industry first lifetime warranty on the basetray and buckles. (1 year on other parts
How does it ride?
The ultimate freeride binding! It's one of the lightest bindings in the Fix line, yet it's stiff where it's supposed to be making it extremely high performance.
Simply Perfect
TOOL-FREE ADJUSTMENTS
No screws to get loose on you on the hill and nothing to need to tighten each time you go riding, the Peak+ features our no-nonsense tool-free design.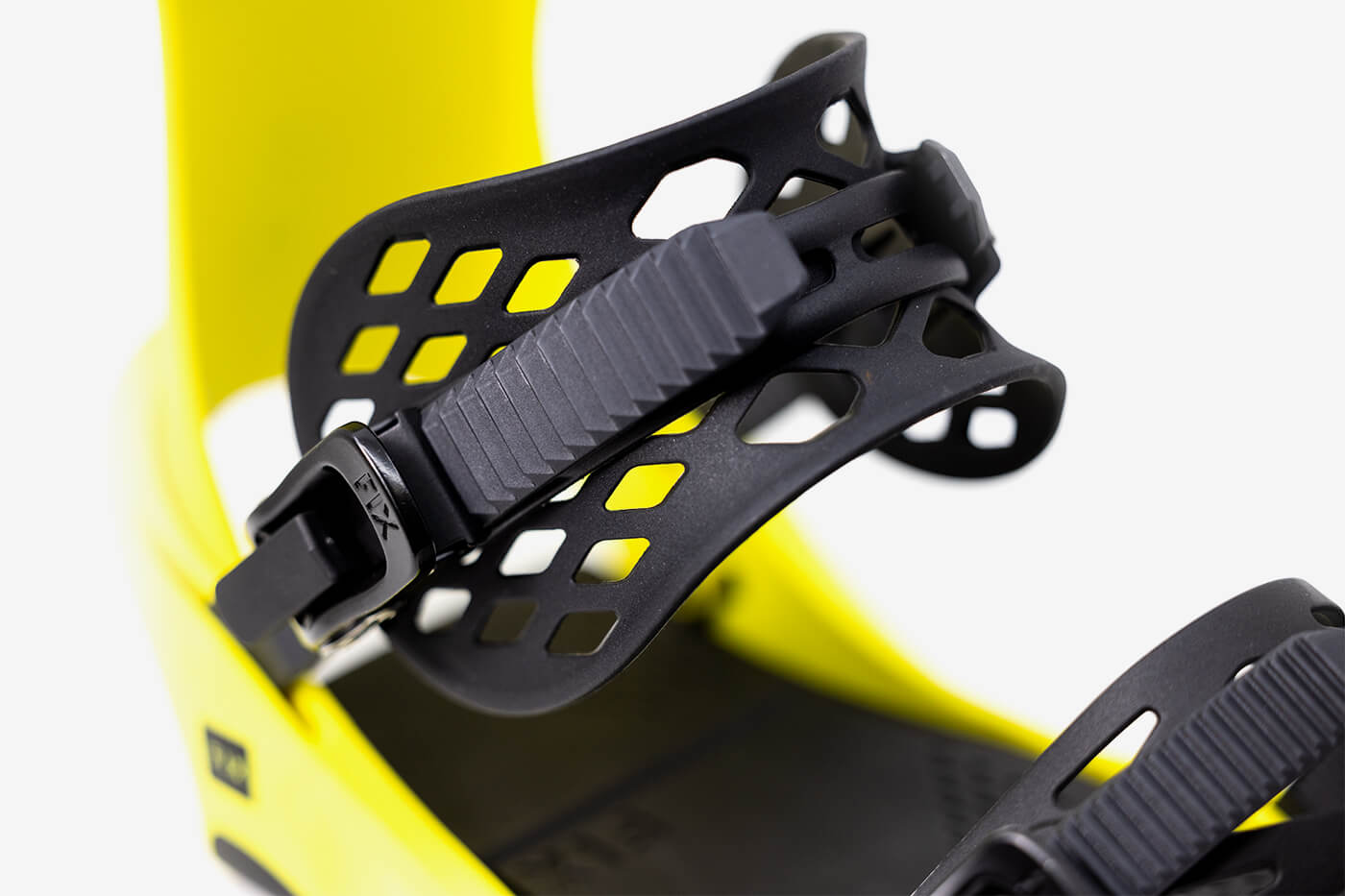 More Float
ULTRA LIGHTWEIGHT
One of our lightest bindings we've ever produced, the Peak+ is designed to perform. A lighter binding means less fatigue which leads to longer days out on the hill.
Responsive
MOST GLASS FILL = STIFFEST FLEX
The Peak+ is the stiffest binding in the Fix line-up and is designed for intermediate to advanced level riders who want an ultra-lightweight yet stiff binding for freeriding.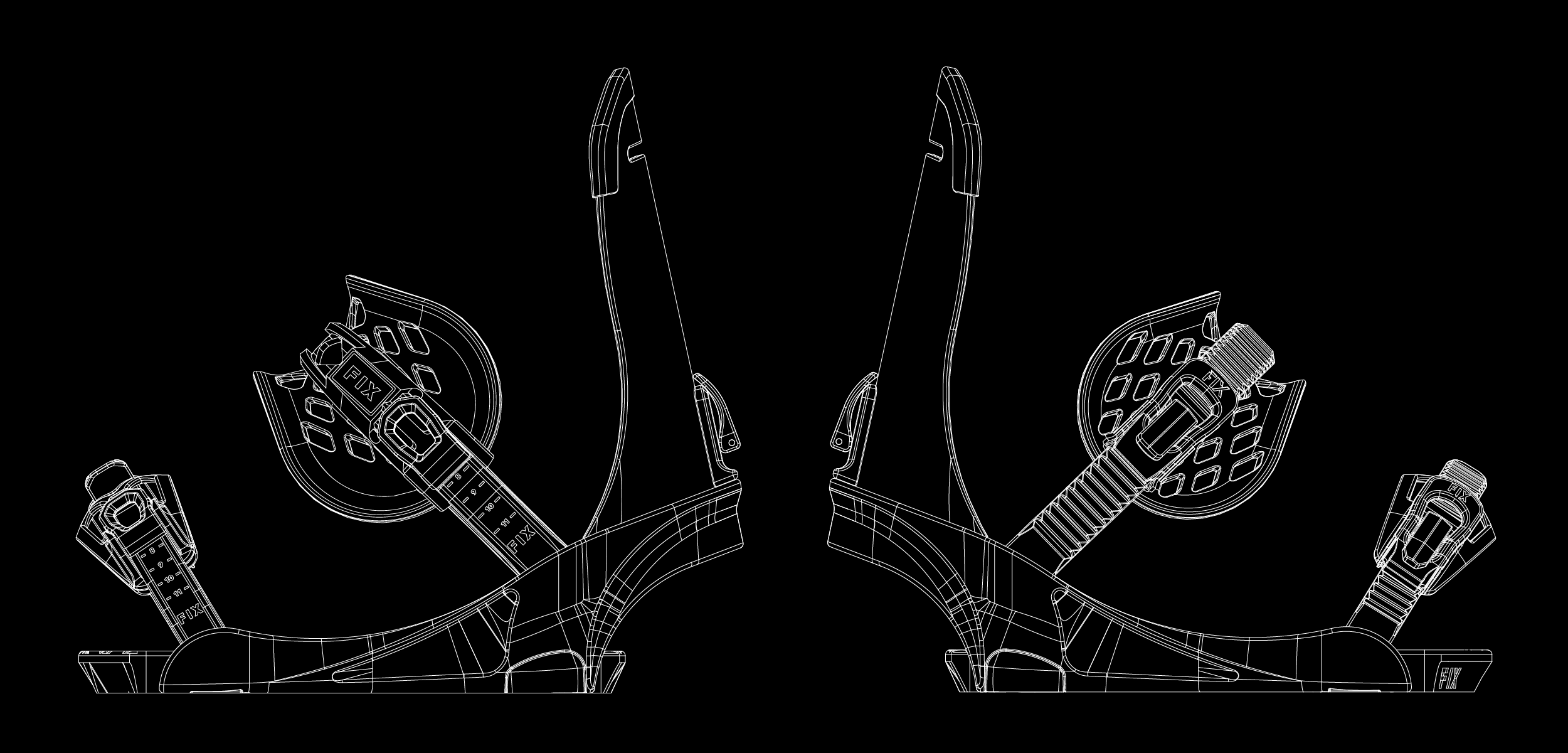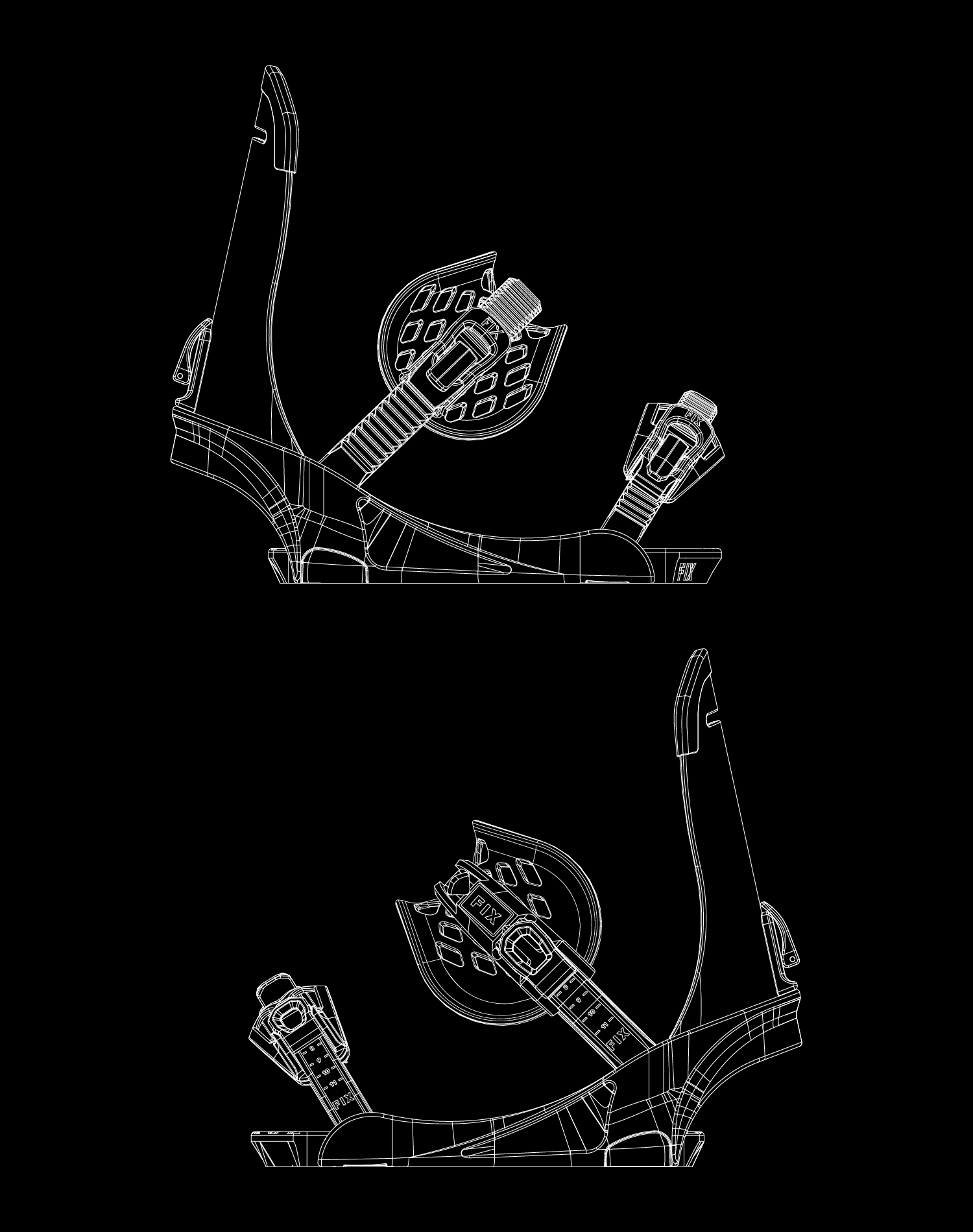 Lightweight & Stiff
With 24% glass fill, the Peak+ is designed to give you the most performance of any binding in the line.
Ramped Footbed
The extra thickness of the footbed under the toes allows you to hold a toe side edge and add more power to your turns.
Tool-Free Adjustments
You shouldn't need to carry tools around to adjust your strap length. Tool free adjustability on all our bindings.
Best In Class Ratchets
The lightweight performance of our cast aluminum buckles, are so good they come with an industry-first lifetime warranty.