STRIVING TO BUILD BETTER
Refinement  & Innovation
OUR OWN FACTORY
We're In Control
We produce 100% of our bindings at our own facility so that we can not only do R&D behind closed doors, but also so we can revolutionize the way that snowboard bindings are produced with environmentally conscious production practices.  We've engineered our own way to produce bindings without toxic paints and we control production at every step to ensure that no filler material or short cuts are taken.  What this means for you is that our bindings are lighter…they're more durable…and our components are so strong that we're able to offer industry first lifetime warranties on both the buckles and the base trays.
DESIGNED IN THE
Coast Mountains of British Columbia
Our design, R&D and distribution center is located in Squamish, Canada, the heart of the Coast Mountains of British Columbia.  30 minutes to the chairlift in Whistler and a similar distance to the 3 local Vancouver resorts Cypress, Grouse and Seymour, not to mention being mere minutes to the famous Whistler backcountry sled zones, Fix is born and raised in the epicentre of the best snowboarding in the world.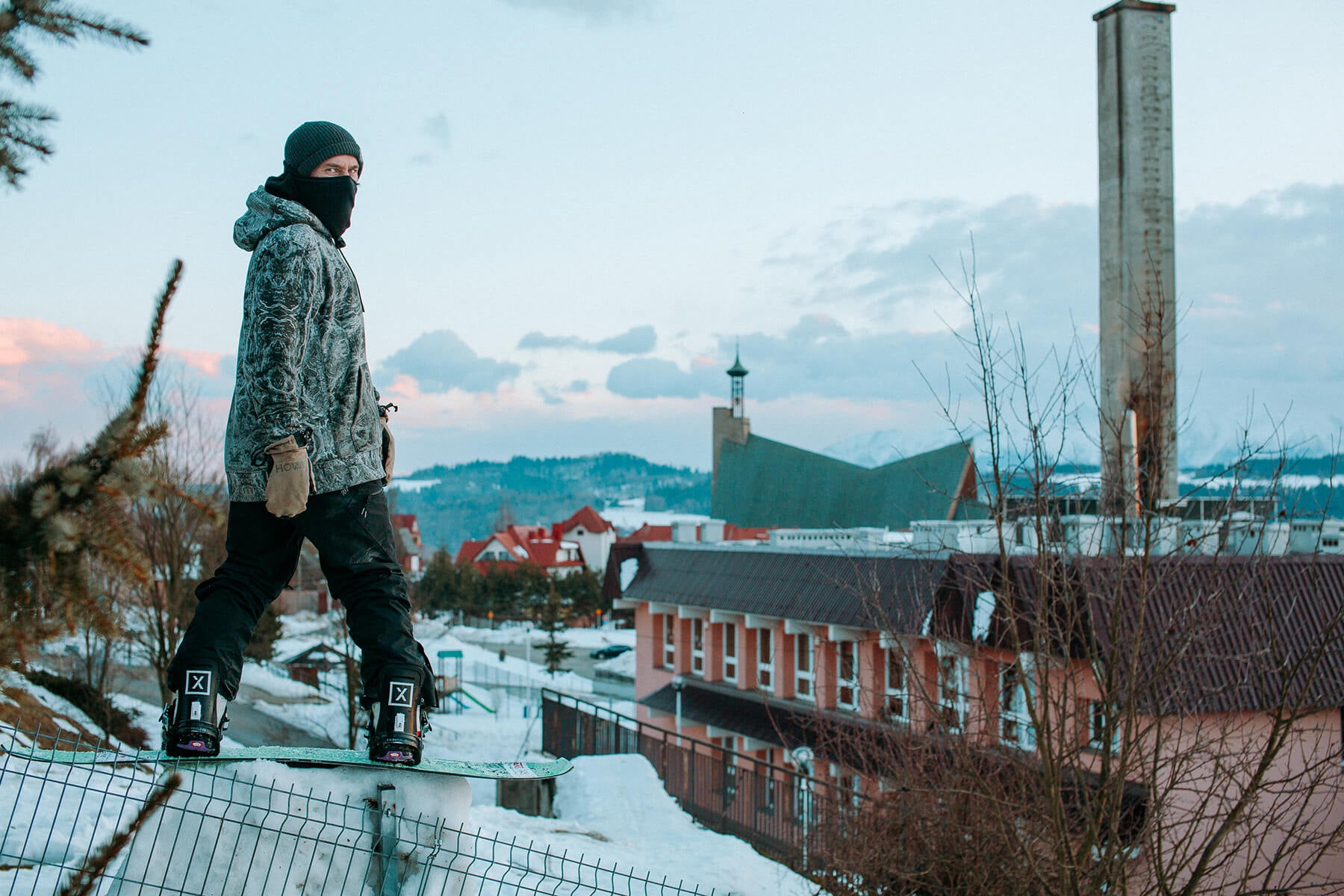 STRIVING TO BE BETTER
Rise Up
In 2022 we doubled the size of our facility and invested heavily in equipment and testing to ensure that the Winter 2023 line is the best we've ever produced.  Over 25 years of binding production experience means that our parts are super strong but also highly interchangeable between models.  Our buckles are tested to over 28,000 clicks which you're going to have to trust us…it's a lot.  Every component has been thought through, tested, revised and tested again and again before it ever sees the snow.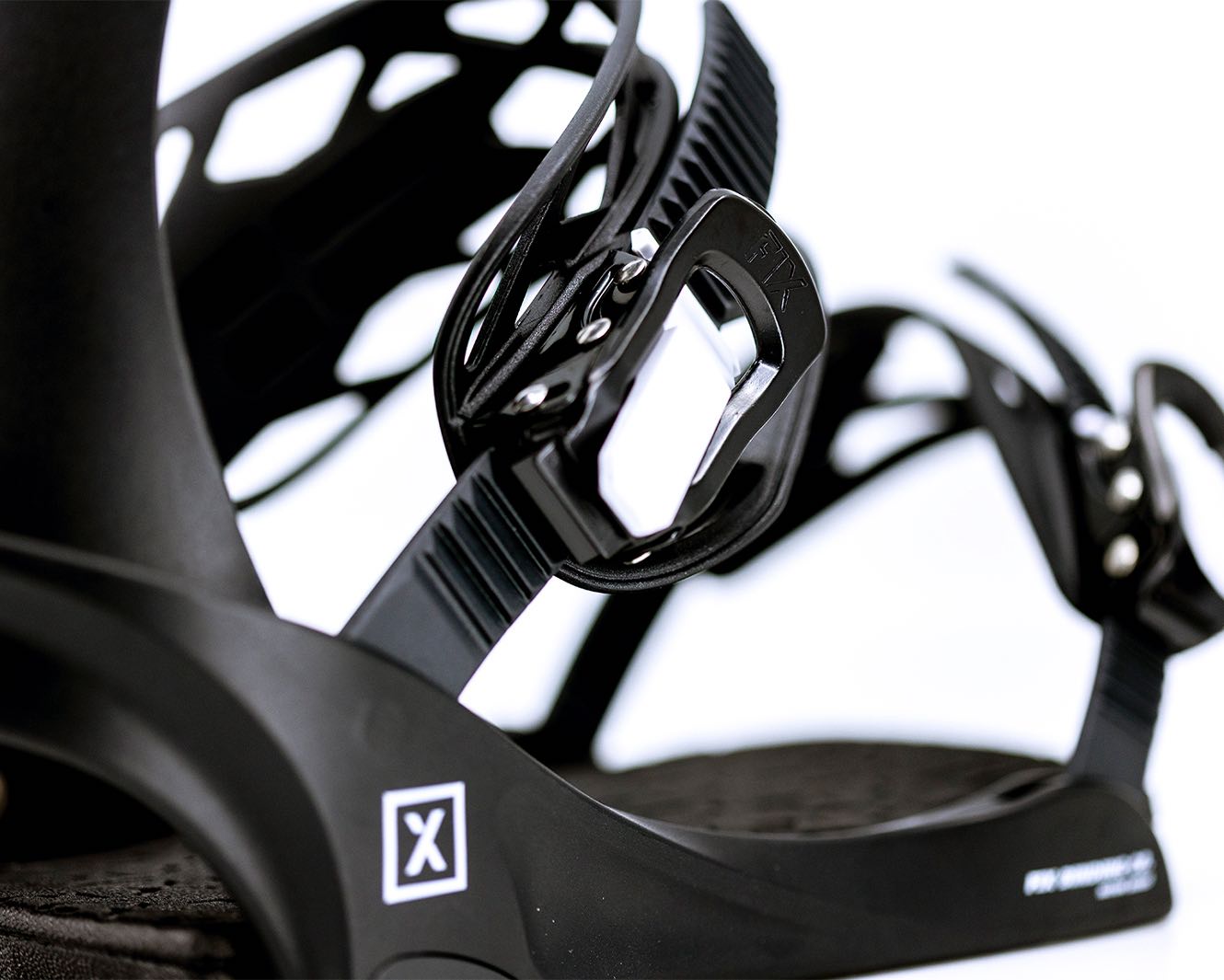 TESTED TO
28,000 Clicks
WHAT'S SO SPECIAL ABOUT OUR BUCKLES?
Since we control our own production facility, we were able to start from square one when it came time for the design and function of our bindings.  This is far superior to being at the mercy of a binding factory with off-the-shelf parts.  We started with the most critical component, the spring.  By choosing the best materials then combining that with 25 years of binding engineering experience, our buckles can endure up to 28,000 clicks, roughly triple the life of competitor brands. We know because we test their buckles on the same machines and develop a baseline so we can compare ours.
We back up our claims with an unprecedented and industry first lifetime warranty on our buckle assemblies, because they simply don't break.  Dependable, reliable, strong, trust worthy...you pick the word.
BACKWARDS COMPATIBLE
Interchangeability
We put a heavy emphasis on the interchangeability of our parts.  The idea is two-fold:
First, it ensures that if you wear out your parts and need to replace it, the parts are readily available at retailers, resorts, and on our online store for your size and model of bindings.
And second, it makes it so that you can upgrade parts with ease regardless of the model, year and size of binding.
TESTING GROUND
Rider Proven
Fix has one of the best teams in the snowboard industry today.  
Our pros and ams are our front line testers and nothing makes
it to market without getting beaten up by our global team first.
THANKS FOR READING
Check Out Our Bindings