PAYDAY - Black
14% Glass Injected Nylon Baseplate
14% Glass Injected Nylon Highback
Memory Gel Ankle Strap
No Nonsense Forward Lean
Cast Aluminum Buckles
Ladder Saver Buckles
Tool Free Strap Adjustments
Easy Highback Rotation
EVA Footbed Padding
Regrind Free Injection Moulding
First Shot Pure Nylon
Paint Free Nylon
Lifetime Warranty on Buckles
Lifetime Warranty on Baseplate
Regrind Binding Box
Regrind Wax Scraper Hardware Card
4x4 and Channel Mounting Hardware
4x4 and Channel Compatible Discs
For orders in the Canada & the continental USA
On all of our buckles and binding basetrays
Specifications
UNISEX ALL MOUNTAIN
Bang For Your Buck
As the old saying goes: everything you need and nothing you don't. Why pay for functionality that you don't use? The new Payday series brings minimalist function to the hill with this all-mountain binding designed for the rider that wants the most bang for their buck.
LEARN MORE
Flex Rating
Highback: 2/10 | Base Tray: 2/10 | Overall Flex: 2/10
Straps
Stitched Ankle Strap | Injected Gel toe strap
Mount
Compatible with 4 hole and 2 hole systems
In The Box
Mounting hardware | Regrind wax scraper | Bindings
Warranty
We back these bindings with an industry first lifetime warranty on the basetray and buckles. (1 year on other parts
How do they ride?
It's simplicity at it's finest, the new Payday has such a simple and efficient design, the only hardware you'll need to tighten are the ones that secure you to your board.
Simple
NO NONSENSE
By simplifying the design for a no nonsense binding, the Payday is more durable, lighter and has less moving parts which is always a good thing.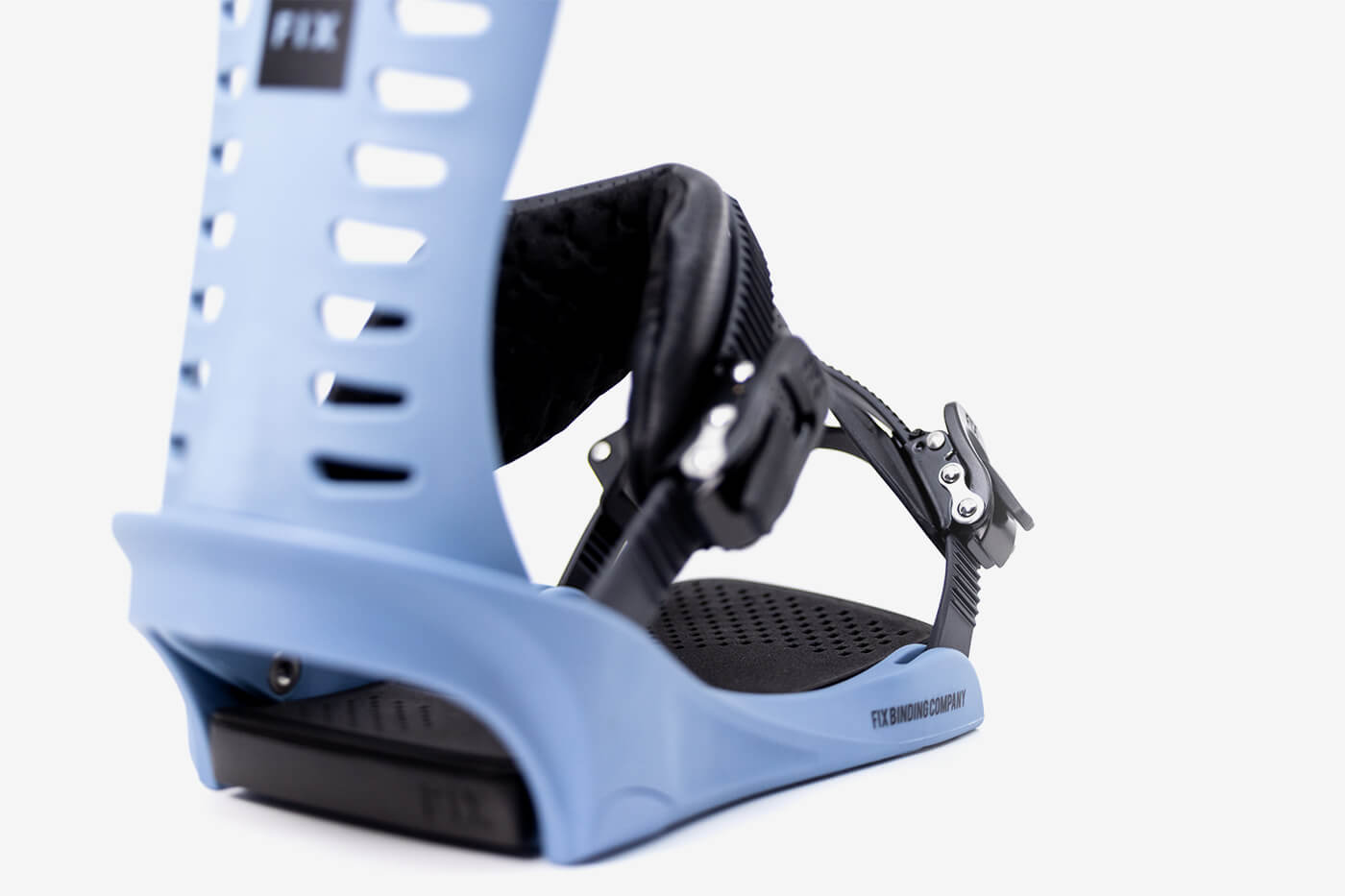 Light
LESS WEIGHT
We took the less-is-more approach to the functionality of the Payday. It turns out that stripping away this weight makes the binding more affordable too.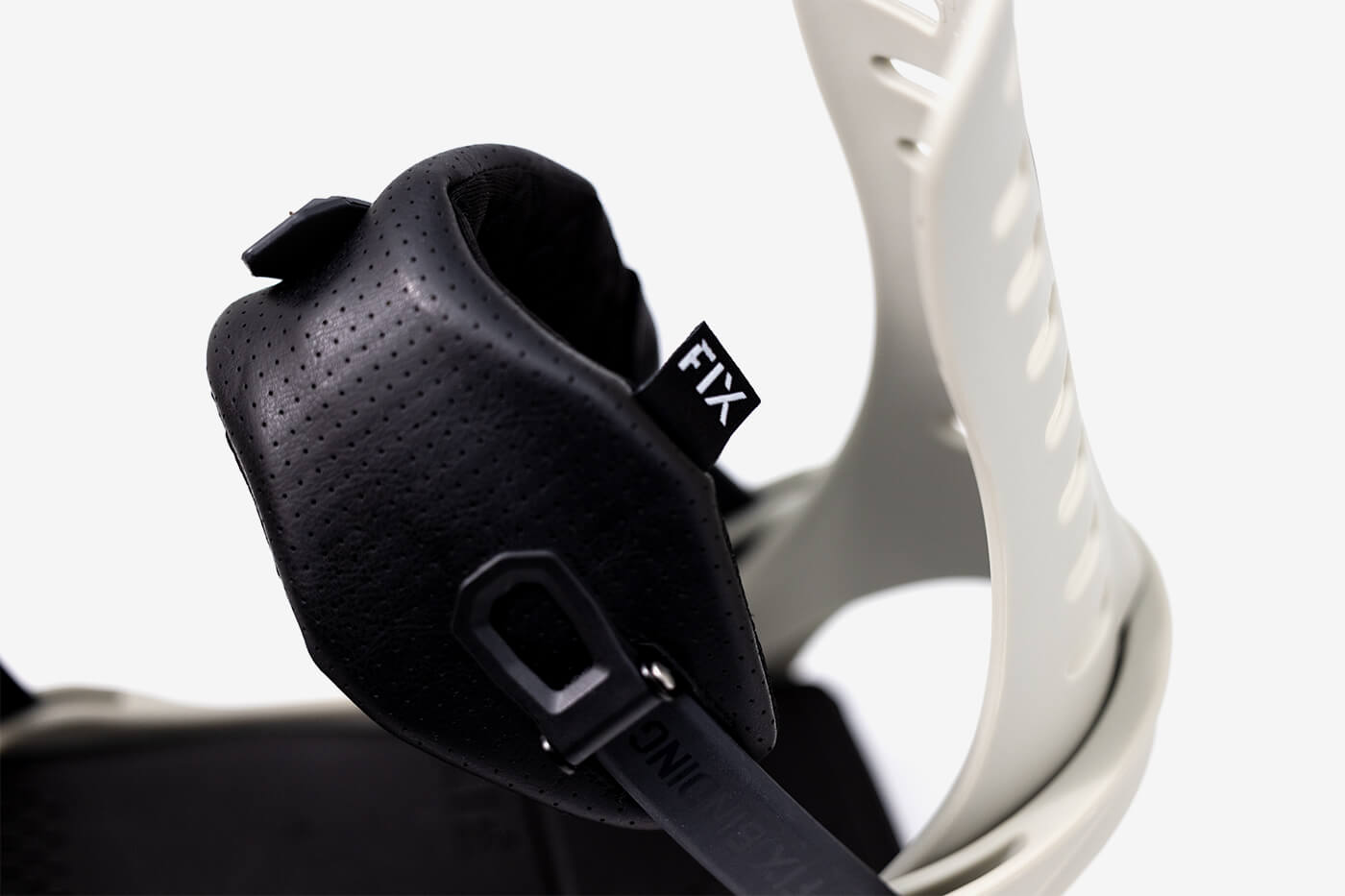 Easy
TOOL FREE
Adjust your bindings on the fly to dial in the perfect boot fit. Our user friendly clasps make adjusting on the hill super easy...even wwith your gloves or mitts on.
Stitched Memory Gel Straps
They're so comfortable, they're like couches for your feet.
No Nonsense Highback
We removed the forward lean adjuster and locked in the perfect lean, now the Payday is lighter and has less moving parts which is always a good thing.
Nylon Basetray & Highback
First shot pure nylon with zero regrind filler. Strong & Durable.
Tool Free Adjustments
You shouldn't need to carry tools around to adjust your strap length. Tool free adjustability on all our bindings.